5th February 2021
After three months of extended deliberation, and a great deal of nail biting, our panel of judges have finally decided on a winner.
For those who have not been following the drama as it unfolded… here's a quick re-cap:
Our 'This is the Moment…' film competition was launched in the middle of last year's pandemic. It called for amateur and first-time filmmakers to help people combat the lockdown blues and submit homemade movies about what it was like being isolated from those who matter to us the most.
A few months later, after meticulously reviewing the entries from Momentful users and the public at large, the judges arrived with the following results… (cue drum roll):
WINNER: JOSHUA BLACK | CHANGE THE CIRCUMSTANCES | UK
A very familiar tale of lockdown blues where COVID-19 seems set to ruin a special birthday. However, the ingenuity in an emergency can never be underestimated as a friend comes to the rescue with an unexpected surprise to save the day.
THE JUDGES SAID:
"Change the Circumstances by Joshua Black stood out to us as a winner. The way the film genuinely uplifted us all and left us with a warm glow clearly demonstrated it was a film that had true heart and had met the brief."
---
HIGHLY COMMENDED: CHEN SING YAP | SHIFT | CANADA
A heart-breaking tale about the lengths a mother will go to, to protect her ill son from the dangers of COVID-19. What seems like a desperate story of sacrifice and loneliness, delivers a tear-jerking finale. Watch with tissues at the ready!
THE JUDGES SAID:
"We wish every idiot not wearing a mask right now could be forced to watch this film. It's original, thought-provoking, impactful and so poignant – some of us cried… a worthy runner-up."
---
HIGHLY COMMENDED: NOMASONTO NHLAPO | THE BREADWINNER | SOUTH AFRICA
As the pandemic grips the lives of billions of people worldwide, one woman feels the pressure of impending joblessness and homelessness. Is fate destined to deal a final cruel blow? Or is hope and salvation to be found at the very last minute?
THE JUDGES SAID:
"A great storyline that kept you captivated all the way. And some pretty nifty dance moves thrown in at the crescendo. Hard not to enjoy!"
---
COMMENDED: JULIAN KAY | THE CORONACHINS | UK
A familiar feeling of dread we can all relate to as an important anniversary looks like might have been forgotten. But luckily there's a get-out-of-jail-free card that can save the day. Or can it….?
THE JUDGES SAID:
"This was definitely the most original and the most silly entry of them all. And given the circumstances we're in – it was exactly what we all needed. Well done!"
---
COMMENDED: RICHARD BUCK | OCCUPANDI TEMPORIS | UK
A very contemporary storyline of man and 21st-century technology. Do we control it, or is controlling us? Do we even really know for sure…?
THE JUDGES SAID:
"As a film it was quite sweet and quite neat. Charming and flirtatious but without crossing the line."
---
The winning film, Change the Circumstances by Joshua Black, and two highly commended, were picked out from hundreds of entries by an illustrious panel of expert judges, including:
John Wilson: British film editor John Wilson's works include Billy Elliot (2000), The History Boys (2006) The Book Thief (2013), London Road (2014) and Me Before You (2016).
James Macfarlane: James is a leading lecturer at London University in Advanced Digital Publishing Technology and Platforms. He is also a resident judge at the SetSquared Young Business of the Year, as well as University Young Entrepreneur.
Tracy Edwards MBE: Explorer and winner of the 1998 Jules Verne Trophy for the 'fastest circumnavigation around the world with no stopping and no outside assistance', Tracy and her all-female crew also broke seven world records. She was the first woman to receive the Yachtsman of the Year Trophy.
Jo Hemmings: Jo Hemmings is a Behavioural Psychologist and a member of the British Psychological Society (BPS). She specialises in media analysis as well as a being a relationship coach and TV and radio personality.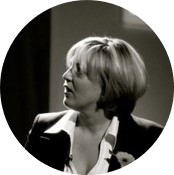 Suzy Edward, CEO, explains how blown away all the team at Momentful were with the response to the competition: "I want to put out BIG HUGS to everyone who submitted an entry to the competition. There was an incredible outpouring of emotion and talent in each and every film. Now that the films can be made public for all to see, I'm thrilled that everyone will get to enjoy them as much as we have."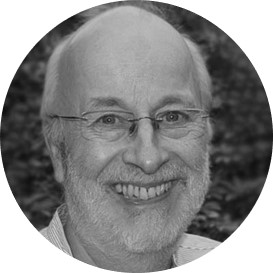 John Wilson, one of the UK's leading film editors (Billy Elliot, The History Boys, The Book Thief) and our Chair of Judges says: "It really was a pleasure to be part of judging the 'This is the Moment…' film competition. The panel felt that the overall quality of the finalists' submissions was both impressive and highly entertaining. It's a shame there had to be a winner."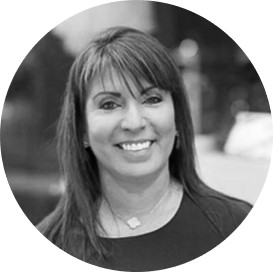 Jo Hemmings is a Behavioral Psychologist and member of the British Psychological Society, specialising in media analysis as well as a being a TV and radio personality and dating expert. She says: "This last year has affected every single one of us. Anxiety, stress, uncertainty and in many cases, grief have touched us all. As humans, we all use different mechanisms to deal with these unfamiliar emotions, particularly after coping for such a long-term haul. These films present a great example of unique human engagement through the medium of seeing others' outlooks – and, at the same time, bring a welcome level of support, entertainment and comfort in these isolating times."