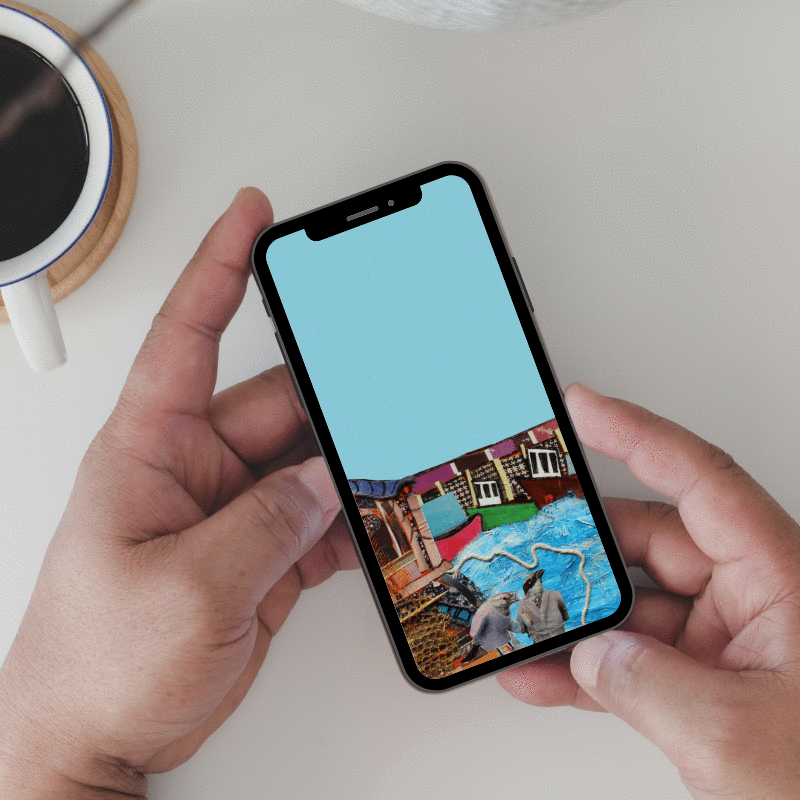 Maureen Edgar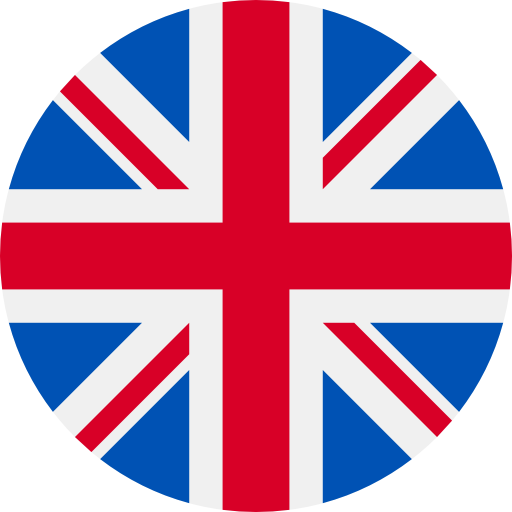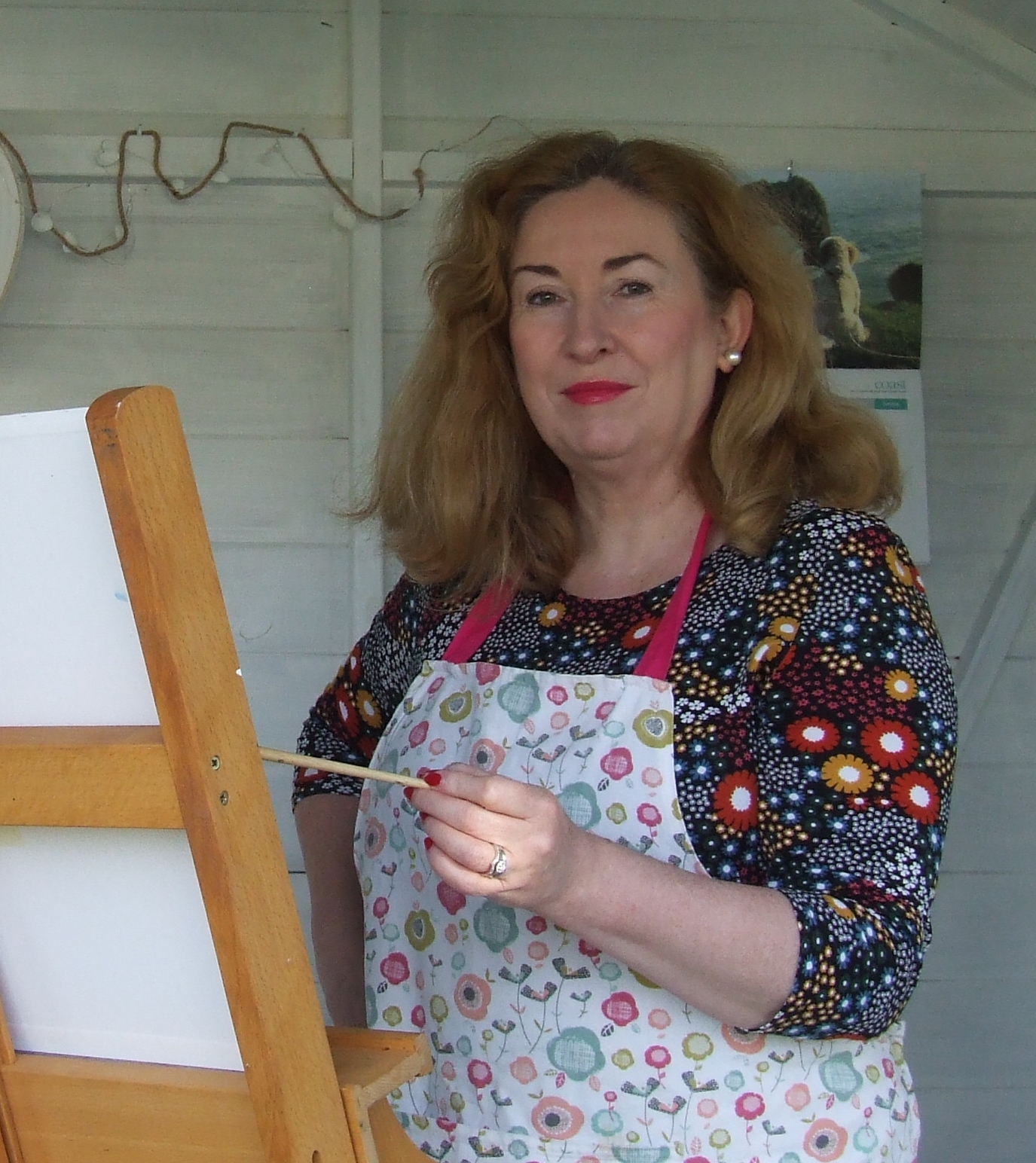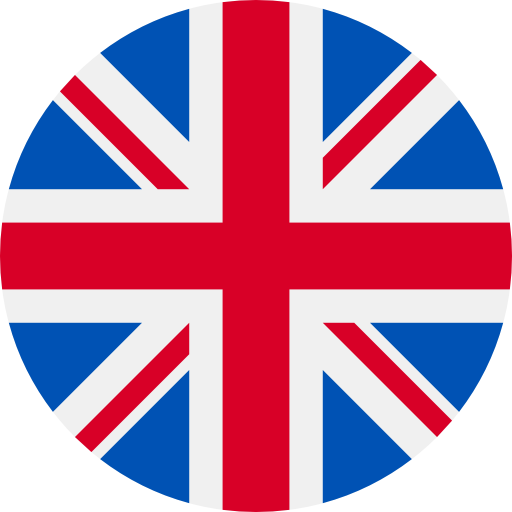 Dumfries & Galloway,
United Kingdom
What's to love about Maureen Edgar? Maureen Edgar is an exhibiting artist, selling paintings, prints, cards and products. After working and studying in London, Maureen discovered a talent for acrylic and collage creations four years ago, which people said made them smile and feel happy. You can often find her in her garden studio, a little blue house with fairy lights at the foot of a majestic hill.
www.maureenedgar.com
Instagram: @artist_maureen_edgar
Facebook: @maureenbedgarartist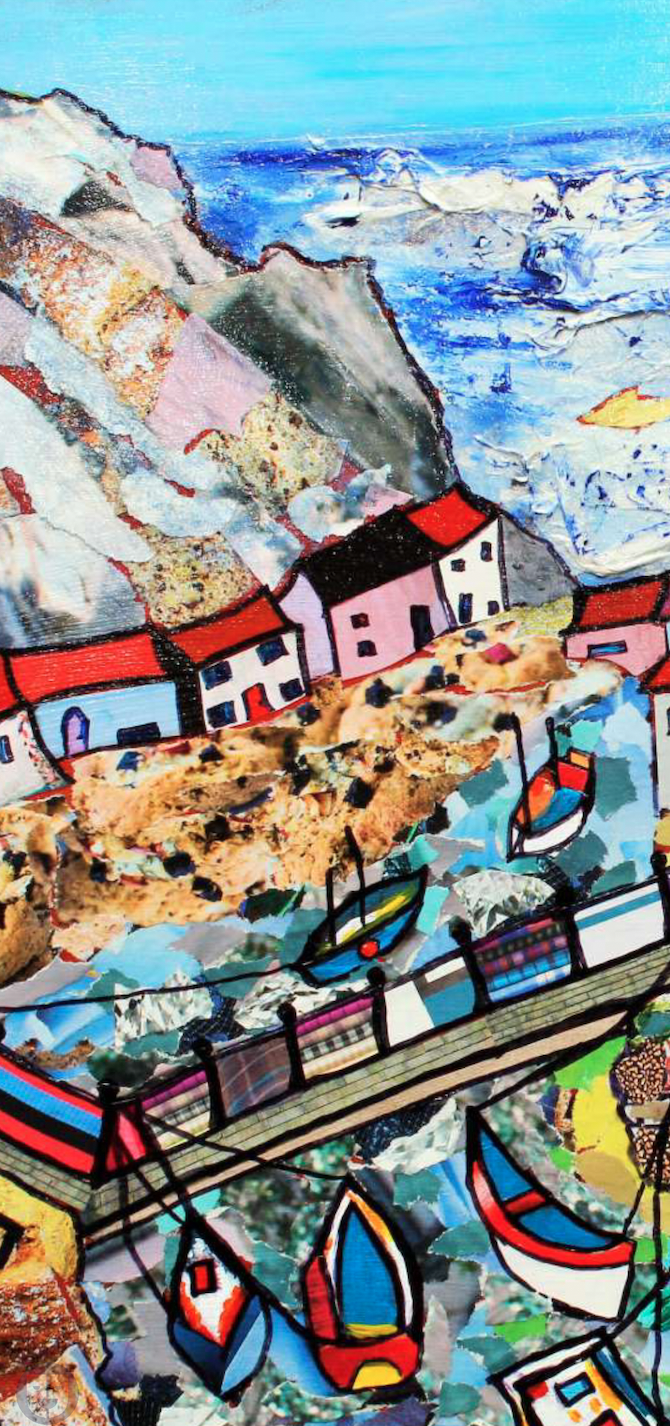 Staithes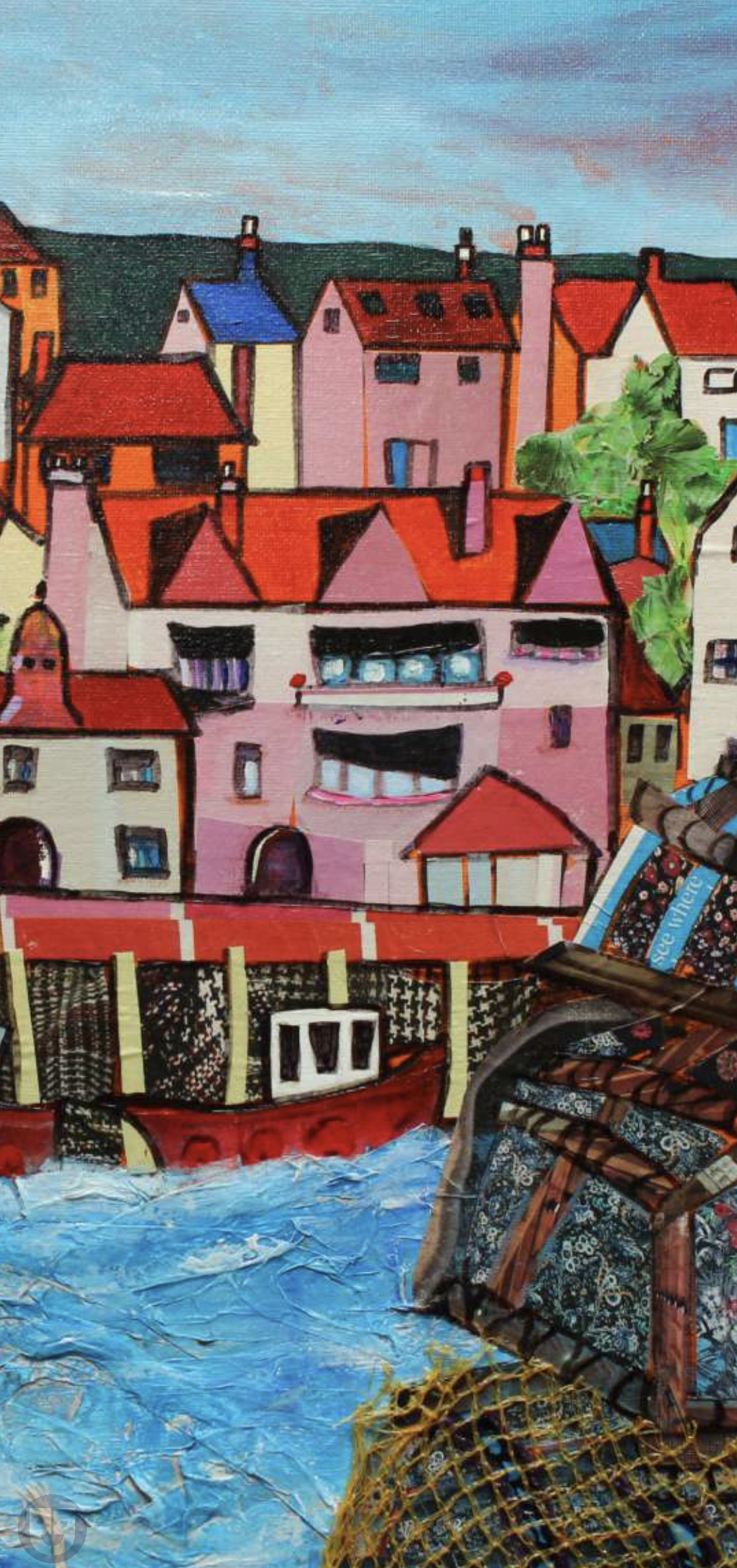 Lobster Pots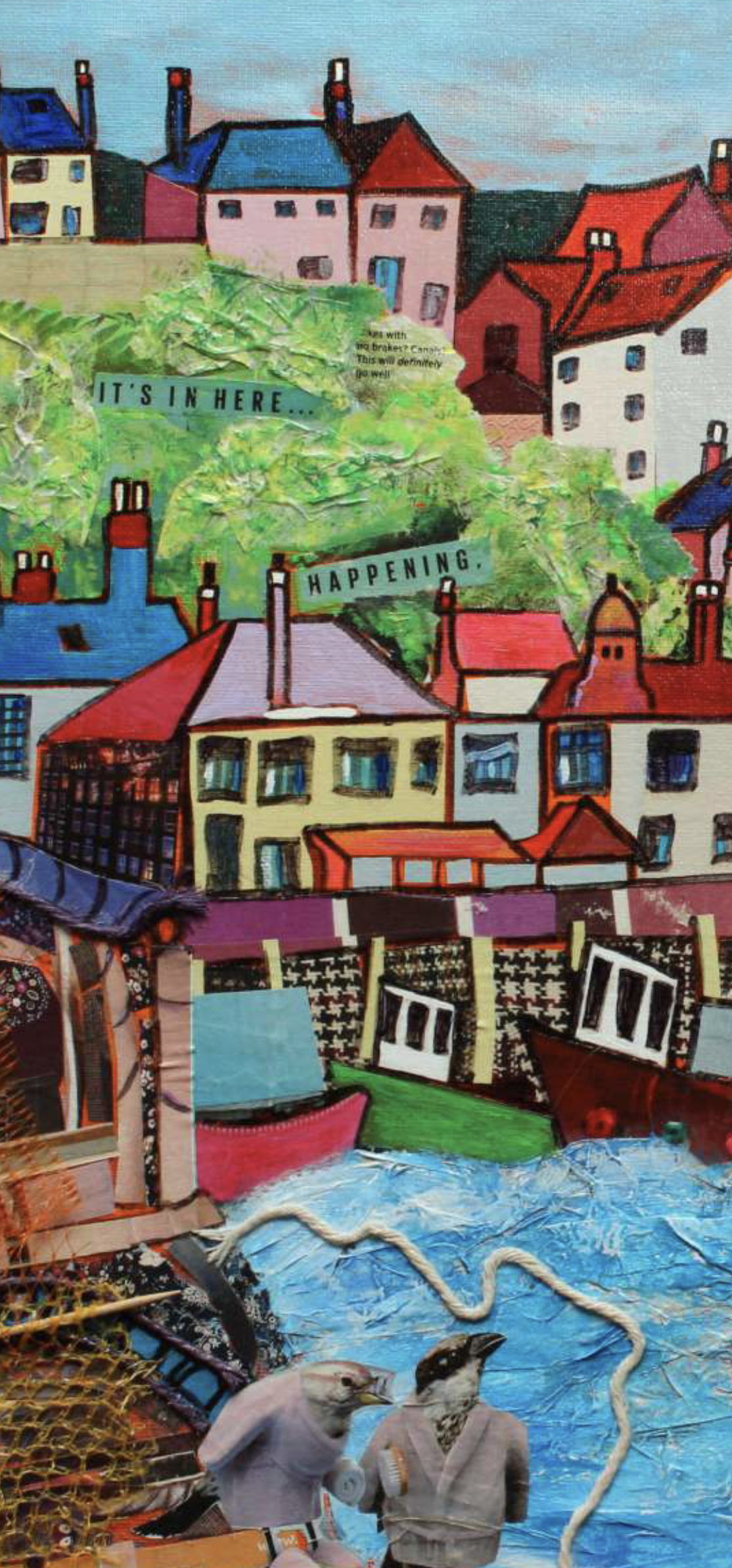 Penguin Harbour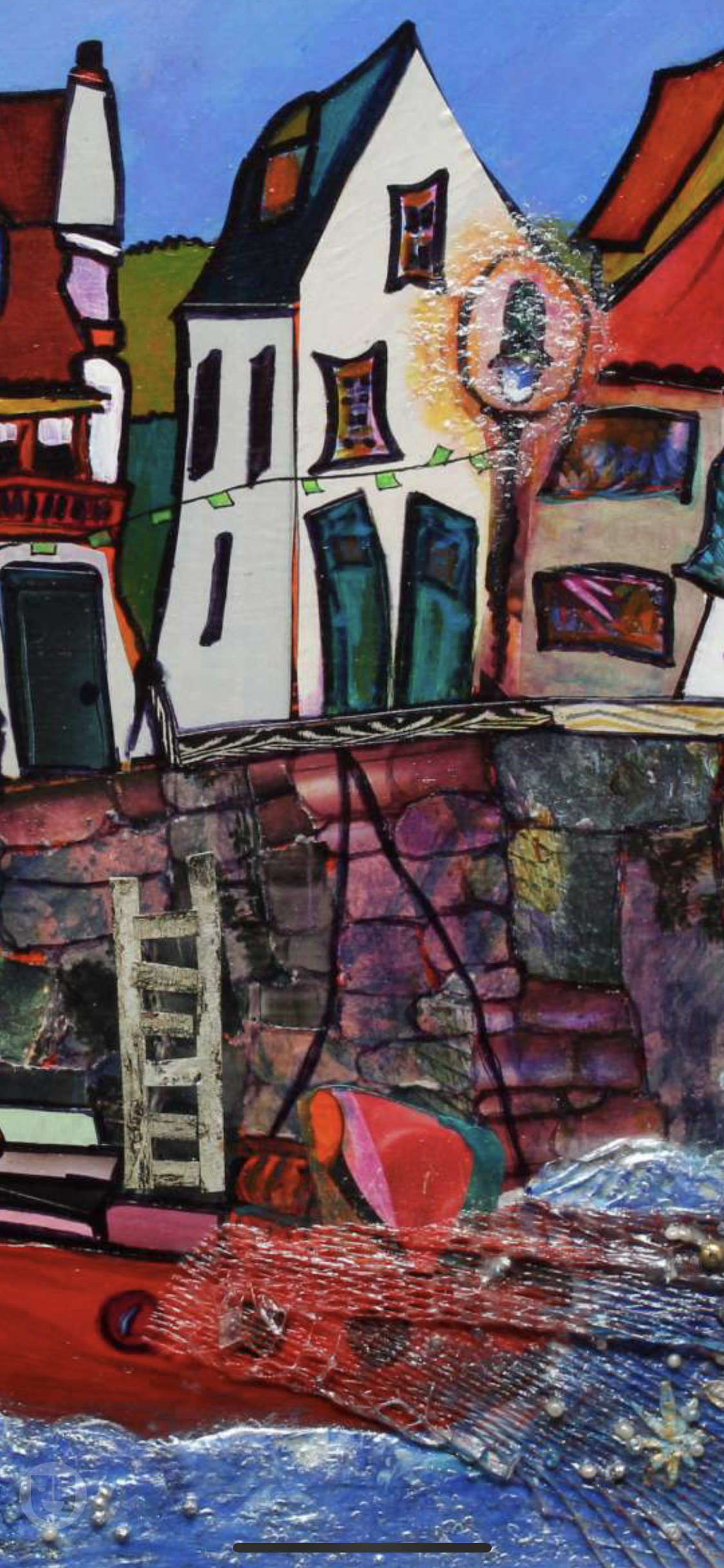 Boats on the Marina